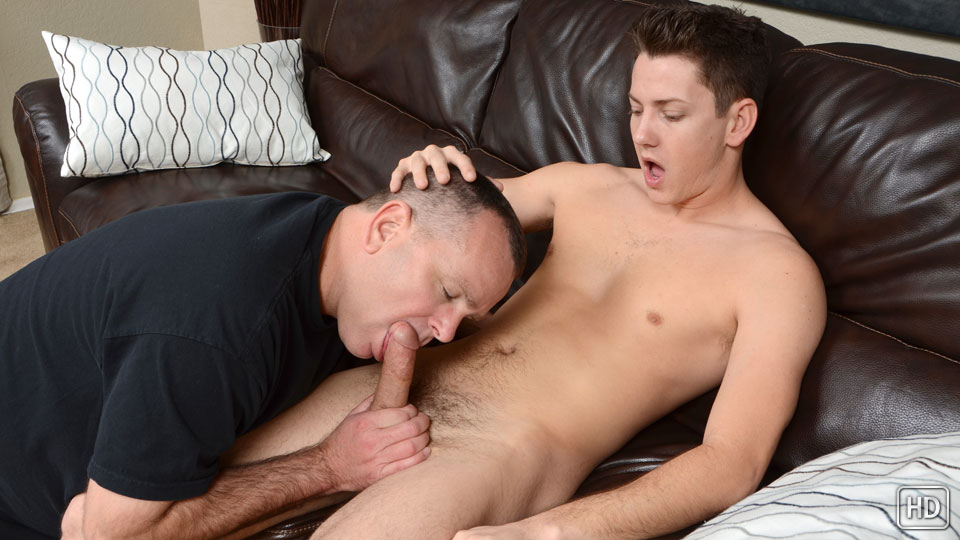 Watch the full scene:
Join Now!
Aden sent a text recently: "I'm horny as hell." Elegant in its brevity, I knew exactly what that meant and pulled out the cameras!
Sure enough, Aden's thick 7-inch cock was already hard and bulging through his jeans when he showed up at the door.
As I began peeling his clothes off and wrapped my lips around his shaft, Aden's mouth dropped open and a shiver ran through his body. Moving down to his balls, Aden could barely contain himself as I slowly sucked and licked them.
I couldn't wait to get a taste of his hot ass, so I pushed his legs up and stuck my tongue up his crack. Aden looked like he was in heaven, so I had him get up on his knees for the full rimming treatment.
Aden stood up and let all hell break loose, grabbing my head and pounding the back of my throat with his cock. In full face-fuck mode, Aden pulled out suddenly with a gasp and shot a load that flew over my shoulder and left my face covered in creamy white cum.
Tags: Oral