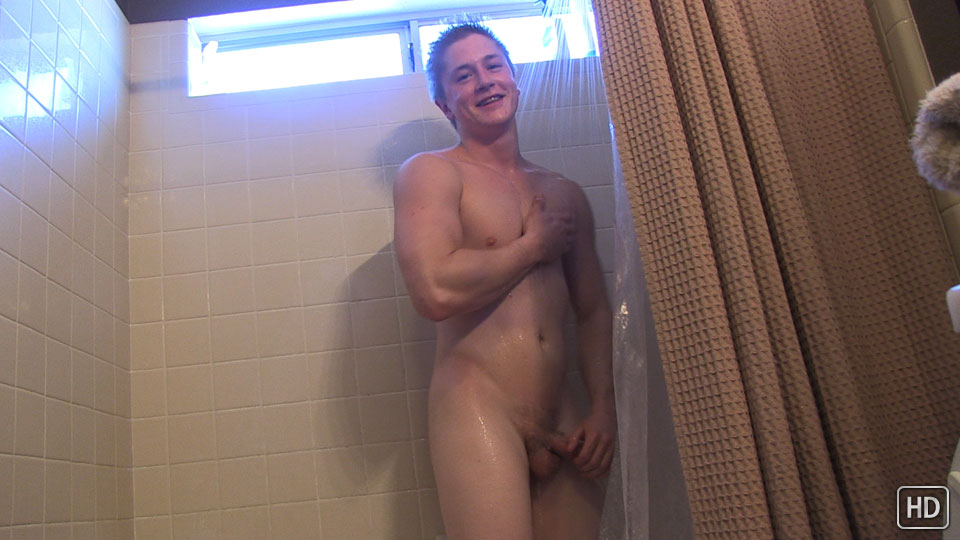 Watch the full scene:
Join Now!
Jon was all sweaty after his jerk-off session so it was off to the shower. Followed closely by me, camera in hand.
Jon had told his workout partner about coming over to yank his cock so I asked him what his buddy thought about it.
"He thinks that I'm lucky," Jon laughed.
Among other things that came up are what exactly he was going to tell his buddy about his first porn shoot, being shy about getting naked, beer pong, his girlfriends' thoughts on his low-hanging balls, being approached about doing porn before (and why he did it this time), and Jon found out how hard it is to pee with a camera pointed at him.
Tags: Blond, Muscular, Behind-the-Scenes