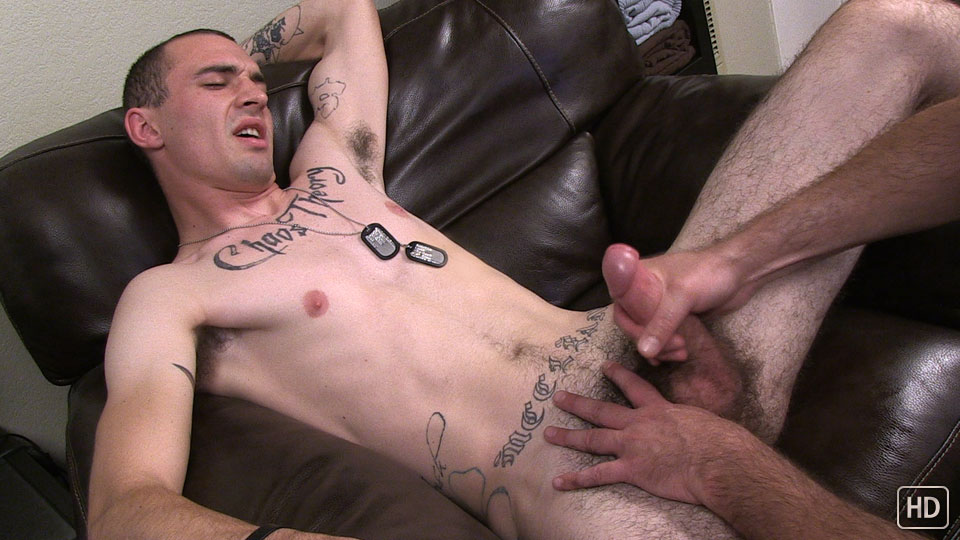 Watch the full scene:
Join Now!
Mike is back and I couldn't wait to get my hands around that thick cock of his again. Apparently, neither could he. There was a bulge in his gym shorts when he first showed up; by the time the cameras were rolling the bulge had grown to full, raging hard-on.
Mike's facial expressions were priceless. He rolled his head back when I lubed up his shaft and started stroking him, occasionally looking down in amazement at his cock being worked over.
I reached for his balls and Mike's legs suddenly started spreading. I took that as an invitation to go further. I lubed up a finger and slid it into his furry hole which sent shivers through Mike's body. I guess he liked it!
Mike turned over, allowing full access to his virgin ass. Between getting fingered and stroked, Mike started moaning like he was on the edge of busting. After finger-fucking his ass for a few minutes, I had him flip back around to get finished off.
As I started jerking him faster, the look on Mike's face grew more and more intense.
"Yeah, just like that," he was barely able to say between breaths.
Eventually, Mike let out a loud "Oh, fuck!" gasp along with an insane rope of cum that sprayed all over his face! I scooped some up from his neck and held it in front of his mouth. Mike smiled, stuck out his tongue and licked my finger clean.
Tags: Helping Hand, Big Cumshot