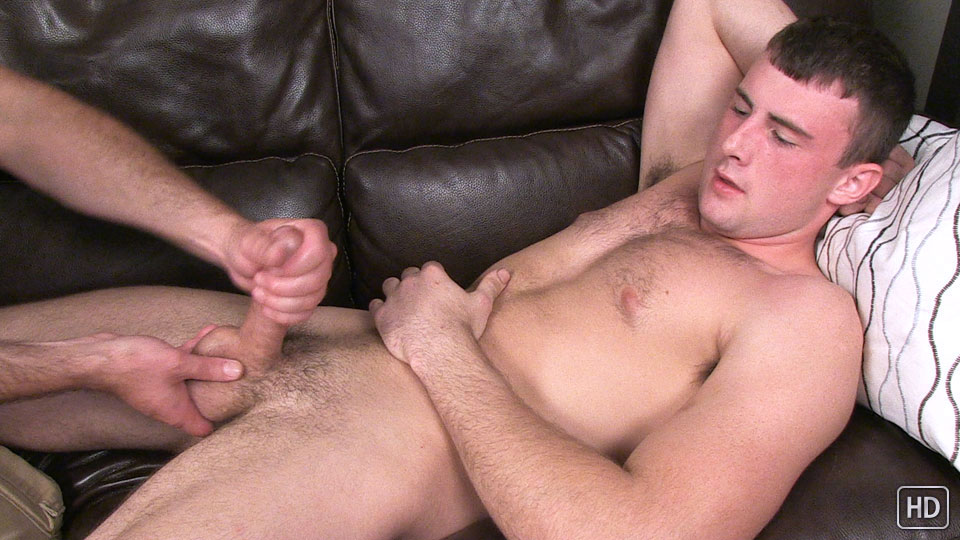 Watch the full scene:
Join Now!
Brody said he was going to have to think about taking the next step and getting a handjob. It wasn't easy talking him into it, but when the call came saying he was ready to give it a shot, I didn't waste a minute getting the cameras ready to roll.
Brody was NERVOUS. His legs were twitching as he was wringing his hands in anticipation for what was about to happen. Like your straight boys a little edgy? This is definitely one for you.
Much to his surprise, Brody's cock quickly rose to the occasion. And even though he was fairly quiet during the shoot, getting stroked by a guy for the first time seemed to be better than he expected.
Even when it came time to flip him over and play with his ass, Brody must have been enjoying the attention. He was rock hard the whole time.
Getting Brody to the finish line took some work, but he was determined to get there and even coached me on what he liked: fast jerking the shaft and playing with his balls.
As I started stroking him faster, Brody nearly jumped off the couch as a stream of jizz exploded from his cock, covering his stomach.
Tags: Helping Hand, Hung, Hairy