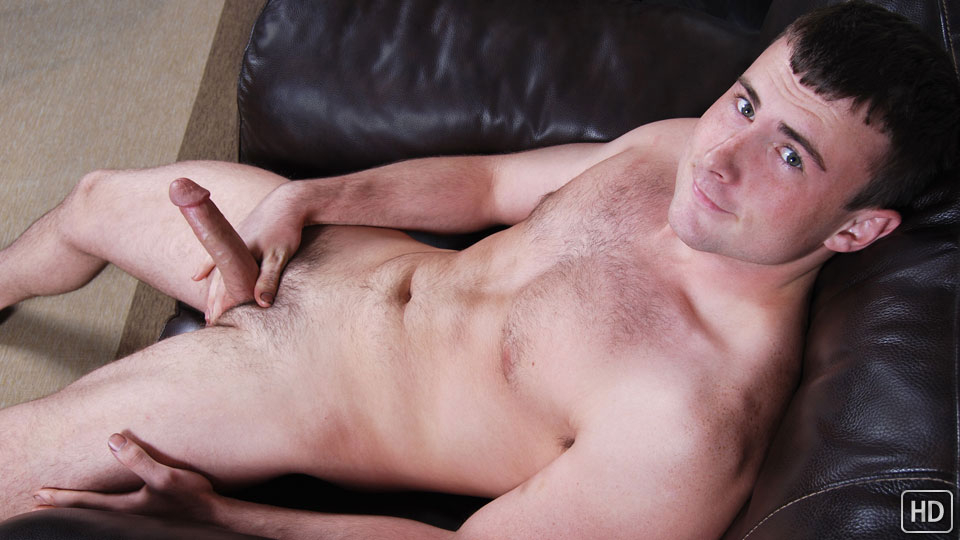 Watch the full scene:
Join Now!
Brody is a 20 y/o straight guy who has been dabbling in porn recently. When he emailed to ask about showing up on the site, I couldn't wait to get him in front of my cameras!
Standing at 6'3", Brody commands some attention when he walks in the room. He was an all-State wrestling champion 2 years in a row in high school and has the thick build that would certainly lend itself to grappling on the mat.
"I used to be a little guy back in the day," he jokes, referring to his 135 lb. weight class his sophomore year wrestling.
These days, Brody hits the gym almost every day and has been bulking up.
Although a tad nervous starting out, Brody seemed to like being in front of the camera. His thick cock was hard in no time at all.
Brody's cumshot was super intense! As he jerked himself off, his whole body twitched for more than a minute as he stroked out a stream of cum that ran down his hand.