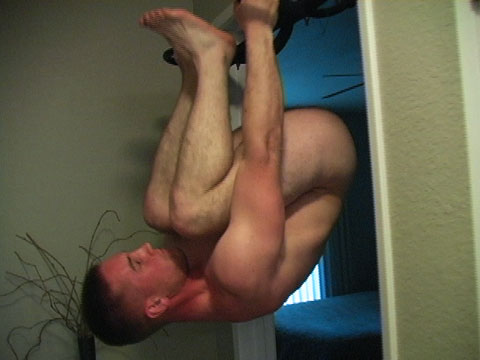 Watch the full scene:
Join Now!
"Now all I need is a big steak, a cold beer, and a man's life is made."
Not too tall of an order from Casey after his solo shoot.
I found this footage while editing Casey's "toy" scene. After busting a load, covered in sweat and cum, he showed off some of his upper-body strength on the pull-up bar. Then, off to the shower to clean up.
Casey admits that he's attracted the most to older women and explains how he defines a "cougar" as someone who's 35 and goes after him.
"Even if it's a guy?" I asked.
"I don't know what a 35y/o guy would be called. Maybe a lion?"
There's also a bit of a shout-out to a certain member who found out Casey was coming to town and was pretty excited to possibly meet him. Even though it didn't work, Casey was flattered.
Tags: Uncut, Muscular, Redhead/Ginger, Behind-the-Scenes