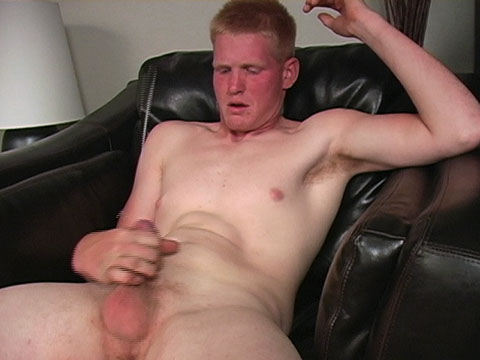 Watch the full scene:
Join Now!
Patrick is a lean 6' 5" straight guy and a real redhead (unlike Derrick). When he showed up for his shoot, he made a casual comment about his wife. Not realizing he was married, I asked if she knew he was coming over to be in porn.
"I hope so," he laughs. "If she listens."
Which, I guess, means he at least mentioned it to her.
Patrick had just gotten back from 2 weeks field-training with the Marines. Two weeks without jacking off? He might not be the most endowed guy in the world, but let's just say he wins the 2010 Cumshot of the Year Award. Hands down.
Tags: Big Cumshot, Uncut, Redhead/Ginger, Auditions