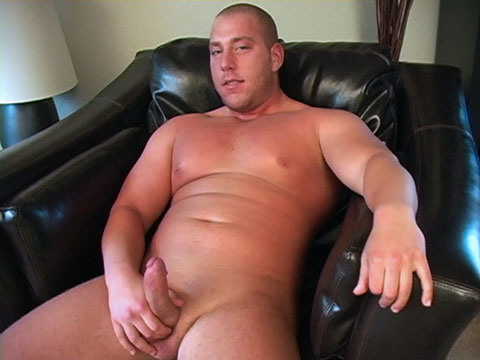 Watch the full scene:
Join Now!
Shawn is best friends with Trevor and was sitting just off screen while Trevor was doing his shoot. Well, next it was Shawn's turn in front of the camera.
Another friend of mine nicknamed Shawn "Bulldog." He kind of has that look, I guess. He and Trevor were training for a body-building competition when I met them, and were in their bulking up stage. Shawn's definitely a bit bulky, for you fans of the stockier types.
Shawn just turned 21, but already has a few stories under his belt about his sexual exploits. Most of them seem to involve him and his buddies tag-teaming girls. Including one time with Trevor. They certainly didn't seem to have any problems jacking off in front of each other, or taking a few snapshots flexing together in the buff.
Tags: Stocky/Husky, Auditions