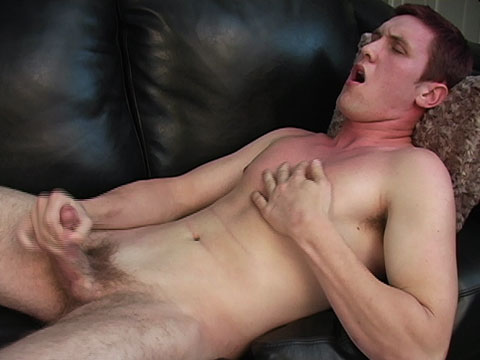 Watch the full scene:
Join Now!
A friend of mine who sometimes scouts guys for the site emailed in Derrick's pics earlier this year. He (Derrick) is 19y/o, 6'1" and an avid baseball player. In the photos that were sent in, Derrick had sandy blonde hair and a kind of "straight dude" look that caught my eye.
Derrick showed up for his shoot with his hair dyed red, much to my surprise (and my friend's). He's a bit of a shy one, but another big surprise came when he lapped up his load.
Even though he considers himself straight, Derrick was pretty fired up about testing the waters with another guy. We planned to meet up again (after his natural hair color was back), but he fell off the radar. So, somewhere out there is a very curious baseball player who likes eating cum and wants to try sucking some cock.
Tags: Auditions