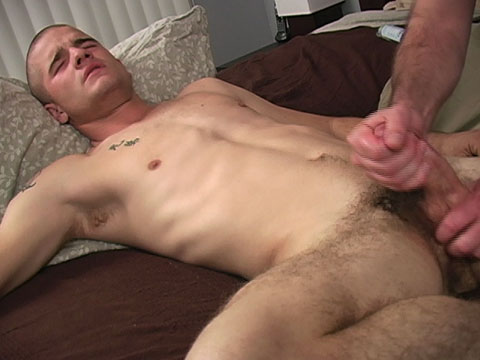 Watch the full scene:
Join Now!
Sexy teen Marine Nat decided to make the leap and come back for his first hand-job from a guy.
Knowing that Nat gets hard at the slightest breeze, I wasn't too concerned about him keeping it up. Apparently, though, he had "saved up" for a couple days because he was afraid he wouldn't be able to get off with a guy. But he was so horned up that after only 2 minutes into the video he busted a nut! Break out your stopwatches!
We took a quick break and went for round two. And like magic his cock was hard again. This time I was a little more careful, but even so you can see him edging as his cock was getting stroked. I even had to slow down a couple times.
Sure enough, Nat busted a second sticky load all over my hand. This one goes down in the SW record books as the first Helping Hand double cumshot! You don't want to miss it.
Tags: Helping Hand