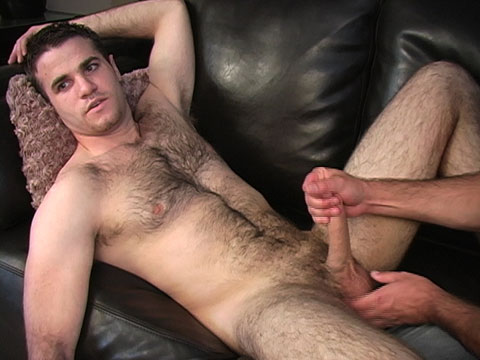 Watch the full scene:
Join Now!
Rocko said he might be up for doing a Helping Hand video, but wanted to wait until after he got out of the military. So, fresh out of the Marines he gave me a call. He's got one big dick I knew was going to be fun to jerk off.
There was a cute nervousness about him during the shoot. Like most of the straight guys, he was a little surprised at not only how quick his dick got hard, but at one point he had to stop me because he was going to bust too soon. I could tell something was up by the look on his face so I asked if he was alright.
"Yeah. I already feel like I'm gonna go. I don't know why."
I tried to keep him on the edge for as long as I could before putting him down on his back for the grand finale. He ended up blowing a sticky load of cum all over my hand and his furry stomach, with a little "Oh fuck" gasp of disbelief at what just happened.
Tags: Helping Hand, Hung, Hairy