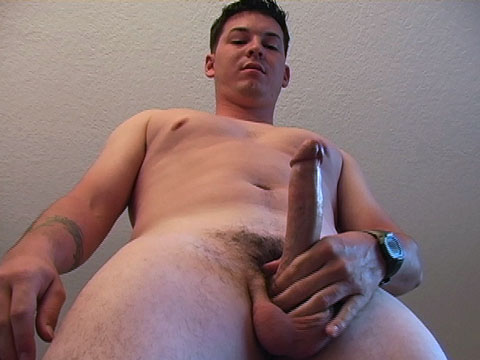 Watch the full scene:
Join Now!
Part 1 of the Year-End Bonus, and the first among a handful of high-flying cumshots you'll see in the next few days. We're bringing 2010 in with a SQUIRT!
"Goose" got his nickname from the guys in his Marine platoon and decided to roll with it for his stage name. You'll have to watch the video to get the story on how he got the name.
I met Goose online when he was on the tail end of his military duty. He comes from a small town in rural Arkansas and has been trying out all sorts of things since moving to California, including getting naked on camera for the first time.
Goose was all gung-ho and his dick was hard even before the denim hit the floor. I even had to slow him down from busting a nut right out of the gate.
It turned out that Goose had jacked off the night before, but still managed to shoot a massive load all over his stomach; 10 big shots while his whole body tightened up and convulsed.
Tags: Big Cumshot, Auditions