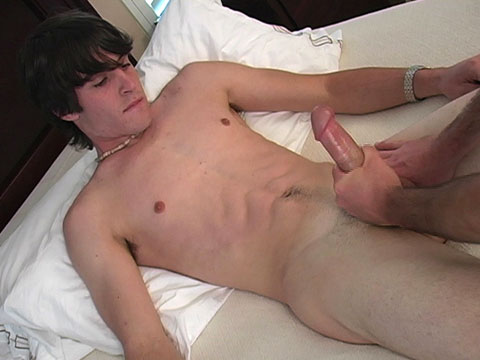 Watch the full scene:
Join Now!
SInce turning 21, Phillip was determined to "make up for lost time" and as part of that, he decided to go for his first handjob from a guy. He's got a whopper 8" cock that I couldn't wait to wrap my hands around!
Phillip was pretty quiet during the shoot and looked a little nervous. But he didn't have any trouble keeping it up. He even gave me a little tip he thought would make him shoot futher.
It was a bit of work to get him close to busting, but it must have felt good because Phillips eyes were rolling back in his head as he blows onto his abs.
Tags: Helping Hand, Hung