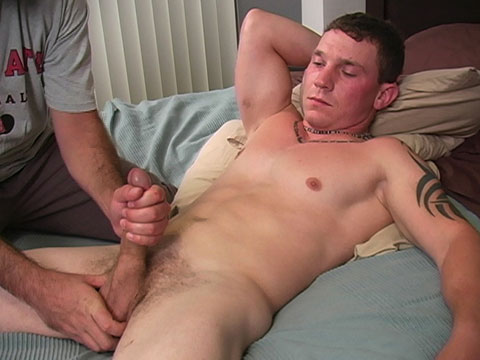 Watch the full scene:
Join Now!
Chad was pretty reluctant about doing anything with another guy, but eventually decided to give the Helping Hand video a shot when he came up short on cash one month. It did take some convincing. In fact, quite a bit.
His main concern was that he wouldn't even be able to get hard. That clearly wasn't a problem once we got going. Not only was his dick rock solid, but we had to stop a couple times because he was getting too close to busting!
Chad usually gets some distance in his cumshots, but this one is his best yet. He shoots clear over his shoulder just barely missing his face! It was so hot. I think he even surprised himself.
Tags: Helping Hand, Big Cumshot, Uncut, Hung, Muscular