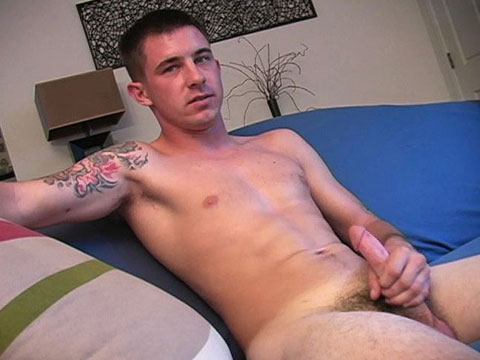 Watch the full scene:
Join Now!
Woz is a 20y/o str8 Marine with a tight bod and a Devil-may-care attitude. You can tell he's a bit of a wild guy just by looking in his eyes. And that wildness carries over into the bedroom, too. He says his favorite thing to do during sex is getting bitten and scratched.
Woz is stationed in Florida, but was visiting some friends in San Diego when I met him. Apparently he told everyone about doing this video, cos they kept calling and texting, giving him a hard time and asking if he was "done jerking off yet."
He must have been pretty horny. He said he hadn't had sex in a month, and a least a few days had passed since he jerked off last. Makes for a helluva show. He's got a rock solid boner in about 10 seconds flat, and when he busts, 8 squirts leave his stomach covered in a pool of cum.
Tags: Big Cumshot