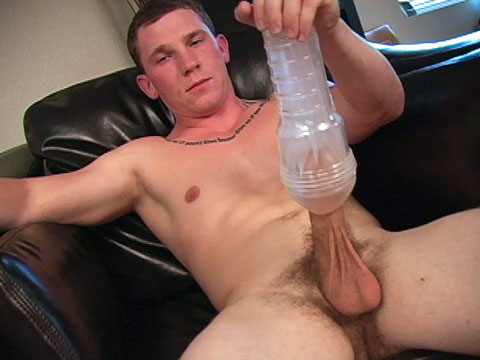 Watch the full scene:
Join Now!
Chad's back by popular demand. And so his is monster 8-incher, this time plugging away with the Ice Jack.
Chad says he's never jerked off with a toy before and describes the feeling as "interesting." What's even more interesting was how much he fills the thing up when he shoves his cock deep inside. You can see the head almost hitting the far end through the clear sleeve.
Once he gets his rhythm down, Chad goes to town. He fucks away, thrusting his hips until he leans back and blows a load all over his stomach.
Tags: Fleshlight, Uncut, Hung, Muscular