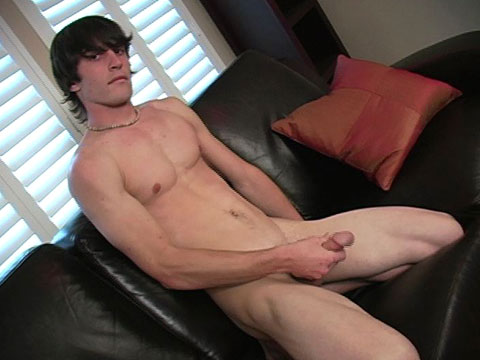 Watch the full scene:
Join Now!
I met Phillip on a road trip to northern California. He had just turned 21y/o and lost his virginity only a few months earlier. He comes from a pretty strict religious background, but since moving out on his own he said he's, "making up for lost time," and thought he'd give a shot at doing porn while he was at it.
He's definitely got all the right ingredients: rockin' body, cute face, and hung! One of his girlfriends actually planted the idea in his head after seeing his big ol' 8-incher.
"She said she didn't think it was going to fit."
And it packs a punch, too. Even though he had jacked off a few hours earlier, he blows a load that flies off the side of the couch!
Phillip is str8, but seemed open-minded to possibly doing a little more with a dude so keep your eyes open for that one.
Tags: Hung