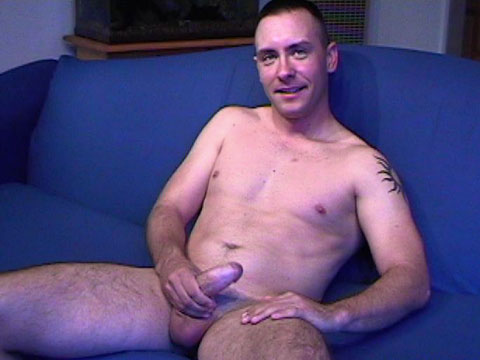 Watch the full scene:
Join Now!
Polish is a 23 y/o Marine from Philly who showed up for his shoot with a couple Military buddies for support. I was a little surprised, but I've since learned that a lot of Military guys travel in packs like that. Too bad they weren't interested in getting involved, so I had them wait outside while Polish got naked and jerked off for his first time on camera.
He comes across a little ''stiff'' early on, answering most of my usual questions in one-word answers. I found out later that he was a bit nervous so he had downed some whiskey just before coming over. After the cameras were rolling for a few minutes he loosened up and told some pretty funny stories including one where he went as ''the naked guy'' for his Halloween costume.
When Polish's cumshot came it was pretty impressive, shooting streams of jizz all over his stomach as he gasps and squirms.
Asked how it was afterward: "Well, I had fun. I don't know about you."
Tags: Big Cumshot