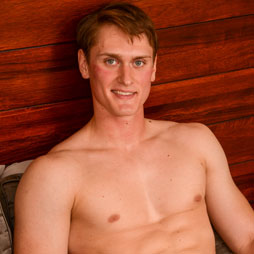 Age: 20
Height: 6' 2"
Weight: 200
Shoe: 11
Cock: 6 1/2" x 5"
Orientation: Straight
Shane was a hard one to read. On one hand, he was quiet, shy and uncertain about getting naked on camera. On the other, he was clearly enjoying it once he was naked and the cameras were rolling.
My thoughts? Closet exhibitionist. We love them.
As for taking the next step and doing anything beyond a jerk off video... well, again, he was a hard one to read, but I have a feeling that now that Shane's tasted the adrenaline of being on camera, he'll be back. Let's just hope it's sooner than later.
Tags: Muscular
Videos
Photos