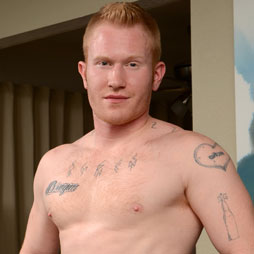 Age: 25
Height: 5' 10"
Weight: 190
Shoe: 10 1/2
Cock: 7 1/2" x 6"
Orientation: Straight
Hot ginger dudes are hard to come by, so when I meet a guy like Perry I'm already pretty stoked. In his case, I was even more stoked because he's a funny and chill guy who was also professional and all about making a good first impression. And, boy, did he!
Perry didn't exactly sound like going further with some guy-guy stuff was up his alley. But he didn't completely shut it down, either. I have a feeling with a little time, a touch of sweet talking, and enough cash to grease the wheels, we'll be seeing him again. Wish me luck, guys.
Tags: Hung, Redhead/Ginger, Muscular
Videos
Photos