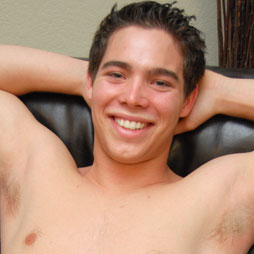 Age: 18
Height: 5' 9"
Weight: 185
Shoe: 9
Cock: 6" x 5"
Orientation: Straight
Calvin is the kind of guy that you could take home to mom. And then take home for a dirty romp behind closed doors. Don't let the beaming smile fool you. He's armed and dangerous.
With a cock that swings into action in a heartbeat and stamina that would make most 18y/o guys jealous, he is a very welcome addition to the SW stable.
Tags: Stocky/Husky
Videos
Photos
Bonus Scenes