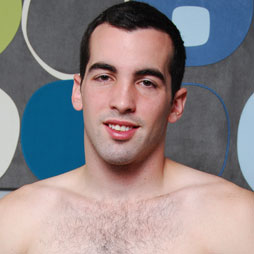 Age: 18
Height: 5' 9"
Weight: 165
Shoe: 9
Cock: 5 1/2" x 5"
Orientation: Straight
Gabe is a quiet, reserved kind of guy who I was a little surprised wanted to get into porn in the first place when I met him through his best friend, Tim. As it turns out, he's a pretty open-minded straight guy, as well.
There's something really sexy about Gabe. He's quickly become a member fave and says he appreciates the emails he's gotten. I'm not sure how far he'll go with another guy, but I'll keep testing the waters to find out!
Tags: Hairy
Videos
Photos