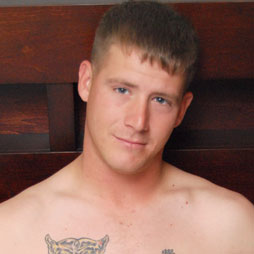 Age: 23
Height: 5' 10"
Weight: 175
Shoe: 9 1/2
Cock: 7 1/2" x 5 1/2"
Orientation: Straight
On our first meeting, Gene seemed like the kind of a quiet guy who was going to be a little shy showing off his cock to the world.
His military buddies apparently knew better. He had told all of them about being in porn and they thought it was exactly the kind of thing he'd do.
When he dropped his pants the first time in front of the cameras and already had a hard-on, well... that's just the kind of guy we like having around here, too, so it worked out pretty well!
Tags: Hung
Videos
Photos
Bonus Scenes